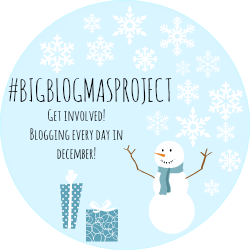 Welcome to Blogmas! I had already decided that I was going to take part in Blogmas but when Cole asked me if I wanted to be a part of the #BigBlogmasProject I couldn't resist!
Blogmas involves blogging every day from the 1st-24th December. I'll be bringing you a variety of Christmas posts as well as some more 'normal' posts and will be tweeting links with the hashtag #BigBlogmasProject.
If you would like to know who else is taking part, here are everyone's links ...
I hope you enjoy reading my posts and everyone
else's!
I'm also going to be posting a photo on my Instagram everyday of what I received in my Boots beauty advent calendar so keep an eye on that too.
Are you going to be taking part in Blogmas? If you are and you're not involved in the #BigBlogmasProject leave your links below so I can check out your posts!